EUROPEAN Winner 2004 - Category EXPANSION: UK
Fecha Miércoles, enero 05 @ 15:19:07
Tema EUROWARDS


Primus Telecommunications Group Incorporated the world's fifth largest fixed line international telecoms carrier, has been selected as the European Winner of the EC award EUROWARDS 2004 in the category: Expansion

Primus offers bundled voice, data, Internet, digital subscriber line (DSL), Web hosting, enhanced application, virtual private network (VPN), voice-over-Internet protocol (VoIP), and other value-added services.

Founded in 1994, Primus has grown from strength to strength over years. With the European headquarters based in UK, Primus is in a prime position to offer excellent service and savings to our clients. Partnerships with the likes of Vodafone Corporate and Samsung have served to strengthen our ranking in the UK and the rest of Europe.

As the 6th largest overall voice carrier in the world, Primus has over 2.3 million registered users and revenues in excess to US$ 1.3 Billion. Primus has ownership interests in over 25 transoceanic fiber-optic cable systems in Europe, North and South, America, Asia-Pacific region.

Like other industry leaders, Primus delivers high-quality solutions for more than 2.1 million consumers, including small & medium enterprises and multinational businesses. PRIMUS takes advantage of global telecommunications deregulation to bring facilities-based networks and facilities-based data centers for a sophisticated line of services to manage complete E-Business and data communication needs.

Primus Mobiles was launched in September 2003 as the mobile arm of US-based Primus Telecommunications Group Incorporated. The core strategy is simply to capture mobile originating and terminating traffic through the Primus Network as more and more call traffic is generated by mobile telephony.

Our target audience is the ever-expanding segment of the market that communicates through a mobile device both for business and residential use.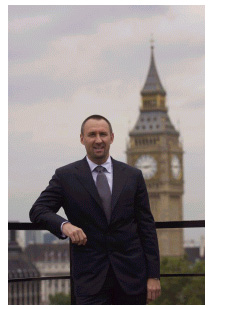 Andrew Reid, Managing Director of Primus Mobiles, comments:"We've seen the mobile market evolve massively in the last two decades. The most recent trend is for more people to choose to use their mobile phone over their landline. Primarily for lifestyle reasons and because they are 'on the go', more people are choosing the convenience of mobile to make international calls.

"It's highly likely that they are also paying their network service provider for monthly bundled packages which don't include international minutes. The significant factor with a Primus Mobiles handset is that customers simply need to insert their existing SIM card and begin making international calls – at a competitively low rate. And keeping in touch with the growing number of people who are moving abroad to live, doesn't have to be costly!"
Reid adds: "Primus Mobiles handsets are truly unique in the current mobile market with our exclusive integrated GCSTM service. Our advantage of being part of the world's fifth largest fixed line network means we can carry more traffic over our network at a lower cost to consumers. We've focused on building mobile handsets that include all the best features a 2.5G handset can provide and converges with our international network to deliver a distinctive offer to foreign expatriates living in the UK.

Primus mobile brands allows customers to access the Primus' unique Global Communication suite of services and enjoy low cost international calling without changing service provider, offering low-cost outbound international calls over a proprietary global network via Primus GCS™ – Global Communication Services™.

Primus GCS™ technology has been developed to make international communication via a mobile phone cost-effective and easy to use. At the touch of just one button, the Primus P-key™, users are instantly connected to savings of up to 80% on international calls.

Primus' Fixed to Mobile convergence strategy in Europe began with the launch of the PRIMUS PTL 800 series early in 2004. A line up of fashionable, innovative, sleek, user friendly and durable hhandsets form the Primus Product Roadmap for 2005, starting with the launch of the PTL 700 & 900 series.

Primus Mobiles future strategy will be to grow our wireless customer base globally and build revenues by focusing on GCS base/MVNO base.

The strategy will also encompass capturing inbound international roaming minutes originating from a mobile device, building MVNO relationships and developing Primus own SIM cards across Europe. The launch of the first Primus Mobiles SIM is already well underway in the Netherlands.

Primus Mobiles are also investigating the provision of one or many Global Roaming SIMs.

http://www.primustel.co.uk

More Info

Este artículo proviene de EUROWARDS
https://eurowards.org/content

El URL de esta nota es:
https://eurowards.org/content/article.php?sid=116

English Translation